Interview with Accounting and Finance Managing Consultant John Strong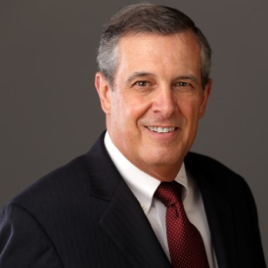 John Strong, an Accounting and Finance Managing Consultant based out of New Jersey, has been with the RGP for ten-and-a-half years. In that time, John has used the autonomy that comes with his position to take on projects that interest him with an impressive roster of clients. We talked with John to get an inside perspective into RGP's culture and find out what it takes to be a successful Consultant. Here is what he had to say:
I was first introduced to RGP through a family friend who was selling advertising space in CFO Magazine to RGP. I wasn't initially set on being a Consultant, but after having multiple conversations with RGP recruiters, I started to become interested in the variety of exciting professional challenges RGP offers, resulting from servicing multiple clients. Although I still wasn't completely sure that this was what I wanted to do, I decided to commit to one year, and found that I truly enjoyed it, and here I am 10 years later, eager to start each day!
John, our Consultants come from a variety of backgrounds bringing unique perspectives to the table. How did your previous accounting and financing experience help you thrive at RGP?
My accounting and finance background has been extremely helpful as I develop my career at RGP. Since I brought this knowledge to RGP, I have had the opportunity to mold my career path at RGP around my background and passion. I am an experienced professional covering a wide range of accounting, finance and operational functions, where I collaborate with many other professionals. From day one, I was and remain immensely impressed with the professional quality and intellect of the RGP people at all levels and functions within this organization. This firm is second to none in terms of human quality and intellectual capital!
During your 10-plus years at RGP, what opportunities have helped you grow your career?
The countless opportunities I have been offered during my time at RGP are one of the reasons I am so dedicated to staying with RGP. I have had the good fortune to provide service to some of the most prestigious and innovative companies in the world in sectors that truly intrigue me. These opportunities had me performing familiar roles and responsibilities that stretched both my abilities and comfort zones, creating endless opportunities to grow personally and professionally.
Over the past few years, some major accounting standards have been issued, including changes to Revenue Recognition and Leases. As a RGP Managing Consultant for the past two and a half years, I have focused exclusively on the firm's Revenue Recognition initiative. I have truly enjoyed the excitement of being part of RGP's Rev Rec pioneers, traveling around country, advising clients and colleagues and helping design revenue recognition solutions for corporate America. Most recently, I have been discussing the intricacies of the new lease guidance to existing clients and presented the topic across the country.

Additionally, in my capacity as an RGP Consultant, I have:
Reorganized a marketing department for a major metro real estate firm.
Completed two major accounting purchase valuations for an international consumer products company. Project-managed a global supply chain initiative for a major financial institution.
Directed multiple financial reporting projects and IPOs.
It's incredible to see what your passion and drive has lead you to at RGP. How have these opportunities been aligned to your own values?
Even after 10-plus years with RGP, I wake up each day excited and eager to learn something new and be in an environment that challenges me (see Q1). I want to be with people who unselfishly strive to win, take individual responsibility for outcomes and focus on the strategic success of the entity in totality. I am proud to say I see these characteristics shining through my colleagues at RGP daily.
I also value people within a company who are "real." I consider that these are people who have other interests, family, friends, hobbies, etc., and an understanding that WE are all in this together ("social conscience").
Everyone at RGP values these types of attributes. Stepping into RGP, it's apparent that individuals working here are highly talented people who help ensure success in a collaborative environment.
I measure myself against so many of these RGP team members at all levels and functions who consistently demonstrate the levels of excellence that I strive to attain.
Looking back on your time with RGP to this point, what advice would you give someone who is interested in becoming a Consultant?
First, I would ask them why they want to be a Consultant. What is it they find exciting in their career? Do they enjoy constant learning and providing the highest quality of service to other people and entities? Do they enjoy helping companies identify business problem areas and the optimal solutions? Do their answers support a consulting career? If so, I would then tell them to look at the various consulting firm alternatives.
It's also important to consider their professional expertise and the type of work environment in which they would prefer to work and excel. The name, location, etc., of a firm will only provide so much; they should look for the firm that is individually right for them.
I would also offer that because of RGP's passionate employees, we have—year after year—been on multiple "Top 100 Companies to Work For" lists and are currently gearing for growth. And for 10-plus years, RGP has been great for me!