Interview with Human Resources &
Organizational Development Consultant
Kristy McCann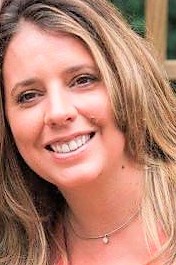 Kristy McCann, a Human Resources and Organizational Development Consultant based out of New York, has been with the company for a year. We interviewed her about RGP's culture and what it takes to be a successful Consultant.
1. How did you learn about RGP, and what attracted you to work here?
A Talent Acquisition Specialist contracted me based on my experience and told me about how RGP operates, the robust clients they have and the desire to bring on seasoned professionals in the firm to assist with client needs. I was immediately blown away by the client/customer service throughout the interview process – it was very hands-on and informative, as well as transparent throughout. I was equally thrilled during orientation and onboarding about how RGP operates with such a high touch and how it felt very family oriented for such a large company. The managing director was in attendance, and he got to know each one of us personally as we ramped up. Now that I work here, I wish I had been working with them for years, as they are such a great, inclusive firm, with so many opportunities, excellent development and amazing teamwork.
2. How is RGP different from other consulting firms or your previous experience?
I have not worked with other consulting firms, but have used quite a few in my time at companies. RGP brings a hands-on approach that differs from a lot of the other consulting firms, which bring great ideas but are often challenged on how they will really help a business. RGP listens and really works to understand the client's needs before making recommendations or conducting work. They want to leave the organization better off, knowing they helped the business. This is much different from other firms, who prefer to launch plans and ideas before understanding the current state.
3. What do you value in a job and a company you work for? How does working at RGP align with those values?
I value transparency, integrity and awesome customer support – high touch, as I referenced above. RGP aligns fully to my values with the way they approach business, problems and how to deliver. The customer focus is just as important – if not more than the final delivery of a plan.
4. What advice would you give someone who is interested in becoming a Consultant?
RGP is the place to continue your career and be treated as an expert to really help others in their needs. And you'll have so many opportunities to further develop yourself too!