Employee Spotlight: Salei Loi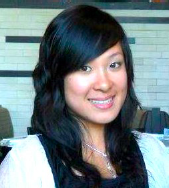 Joined: 2015
Area of Expertise: Finance & Accounting; Client Service
Meet Salei Loi, a new Director of Client Service in our Northern California region. We asked Salei to share her background, how she came to RGP and some of her thoughts on working here. Here is what she had to say:
"Two years ago, I attended a networking conference and one of the panelists was RGP San Francisco Client Service Director Cindy Lau. Actively applying the panelists' suggestion to connect genuinely with a person, rather than connecting for the sake of collecting business cards, I made it a point to not leave the event without at least introducing myself to Cindy. Over the years, she very graciously and naturally mentored me. Recently, I shared with Cindy a desire for a career change into client service. Her eyes sparkled and I was invited to RGP's San Francisco and Walnut Creek offices to meet the amazing teams. And here I am today!
"Everyone I've met at RGP has consistently shown the highest standard of enthusiasm, diverse work experience and integrity, which I greatly admire. The collaborative team environment and strong business model, combined with the entrepreneurial spirit, motivates me to bring my A-game to work every day. I am appreciative of the opportunity to work with such stellar individuals and clients.
"Having grown up in South Africa since the Apartheid era, I never would have imagined that I'd have the opportunity to obtain a degree in America, let alone be a part of a global company such as RGP. After my studies in San Francisco, I moved back to Cape Town to be with family and managed a private textile-commodity wholesale company, where I was responsible for the overall operations, as well as supply chain management in Shanghai and Yiwu. The constant desire to be back in America resulted in my return to San Francisco, where I joined KPMG's audit practice to lead year-end audits in industries such as multinational banking and financial services, health and welfare planning, real estate investment, solar panel production and for the government.
"I love learning about different cultures and understanding peoples' backgrounds, as I believe everybody has a unique story. When traveling, I relish the ability to learn foreign languages and am often the first one to try exotic foods, mingle with the locals and teach them English.
"I hope my eagerness to learn, my passion for excellent client service, and my finance and accounting background will provide a strong foundation for supporting the RGP team."
"May your choices reflect your hopes, not your fears."
– Nelson Mandela