Consultant Spotlight: Bill Calves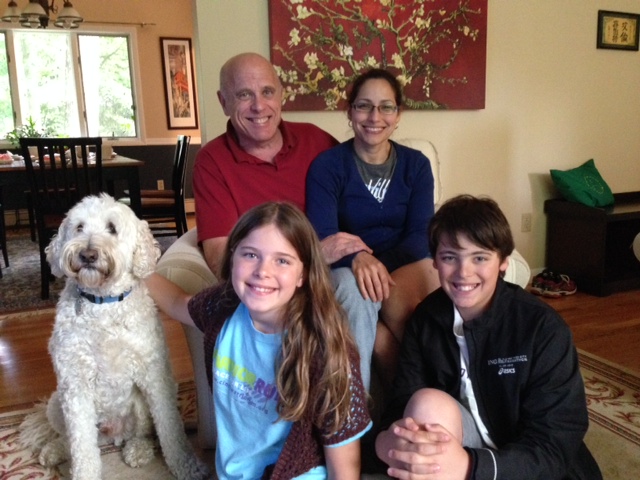 Joined: 2001
Area of Expertise: Finance & Accounting
When Bill Calves joined RGP in May 2001, he thought it would be temporary. Now 14 years and more than 30,000 hours later, he has found his niche. "I've had very little down time since," he says with a laugh. "RGP has kept me very busy, that's for sure."
Prior to joining RGP, Bill was a director of finance at an energy co-op in New York. The co-op's interim controller was from RGP. The business plan for that co-op didn't develop, and Bill found himself looking for work. The interim controller suggested he reach out to RGP.
Bill called RGP's Parsippany, New Jersey office and arranged for an interview. "I left the office and was still in the parking lot when they called me about the first client," he says. "That engagement lasted for two years and opened my eyes to how RGP could work well for me."
Most of his work with RGP has been long-term engagements. Bill is currently part of a team working with a large pharmaceutical company in New Jersey. The company recently made an acquisition so "we are helping with the integration on the accounting side," says Bill.
In the years working with RGP, Bill has experienced many memorable situations. One especially notable engagement was with a telecommunications company that has since been acquired by AT&T. "I had to help with their operations in Puerto Rico, so I got to hang out at the Ritz-Carlton in San Juan," he recalls fondly.
Another was with Bristol-Myers Squibb, a company that he has a special affinity for since he once worked fulltime for them – 12 years with Squibb, including two years after the merger with Bristol-Myers. The RGP engagement entailed consulting work on three different occasions, dealing with the company's Mexico, Brazil and Puerto Rico operations.
Bill is a natural for helping companies with operations in Spanish-speaking countries. He was 11 years old when he came to the U.S. from Cuba in 1960. Bill, his mother and sister joined his father, who had arrived six months earlier. "My parents sacrificed and gave up a lot to come here," says Bill. Bill's dad, who died in 1986, got to see his son graduate from Pace University in New York in 1970 with a bachelor's in accounting. His mom is 92.
Family is of utmost importance to Bill. He has six biological children, a stepson and three grandchildren. "My wife, Lilia, and I enjoy the Jersey shore during the good weather," Bill says. "We also go to the gym a lot. My wife is very health conscious and has gotten me that way, too."
When asked what advice he would give to someone just starting with RGP, Bill is quick to answer. "The number one priority is you must be very flexible in terms of assignments," he says. "Think of each engagement as an opportunity to add value for the client by sharing your experience. Also, never stop learning."
It's that kind of dedication that has kept Bill busy. "RGP has been a personal and professional blessing for me," Bill says. "I thought I would do this until I found a 'real' job, and here I am almost 14 years later. Working with RGP has been the longest phase of my career."