Leadership Spotlight: Shauna Watson,

Global Managing Director

Joined: 2012
RGP Practice: Finance & Accounting
With a wealth of knowledge and subject-matter expertise on US GAAP, IFRS, SEC and PCAOB regulations, Shauna Watson leads RGP's Finance & Accounting practice as the Global Managing Director. She has worked in a variety of positions of increasing technical complexity, including Director of Finance and Accounting at Air Lease Corp. and Corporate Director of Technical Accounting and Policy, as well as FP&A, at Northrop Grumman, where she evaluated and communicated the impact of new accounting standards, determined the accounting for complex business transactions and led the initial IFRS implementation efforts.
Prior to these positions, Shauna gained over a decade of experience as Senior Manager at PricewaterhouseCoopers. Her 11 years in public accounting included several on tour within PwC's Global Capital Markets Group where she consulted on US GAAP and SEC regulations, participated in consultations with the SEC, and worked closely with transaction teams on capital raising and M&A deals.
Shauna is a CPA and graduated magna cum laude with a B.S. in Accounting from Montana State University. She received her MBA from UCLA's Anderson School of Business.
Shauna's Expertise
Shauna is highly sought after for her expertise and frequently shares her insights through webcasts, industry articles and speaking engagements.
Publications
Shauna has contributed her insights and expertise to two articles on CFO.com, which you can read by clicking the links below.
Revenue Recognition: A View From the Trenches
March 7, 2016
Revenue Recognition Changes Could Spur SEC Fraud Probes
December 12, 2014
Speaking Engagements
Shauna is frequently invited to present at conference and events. Here are highlights from just a couple: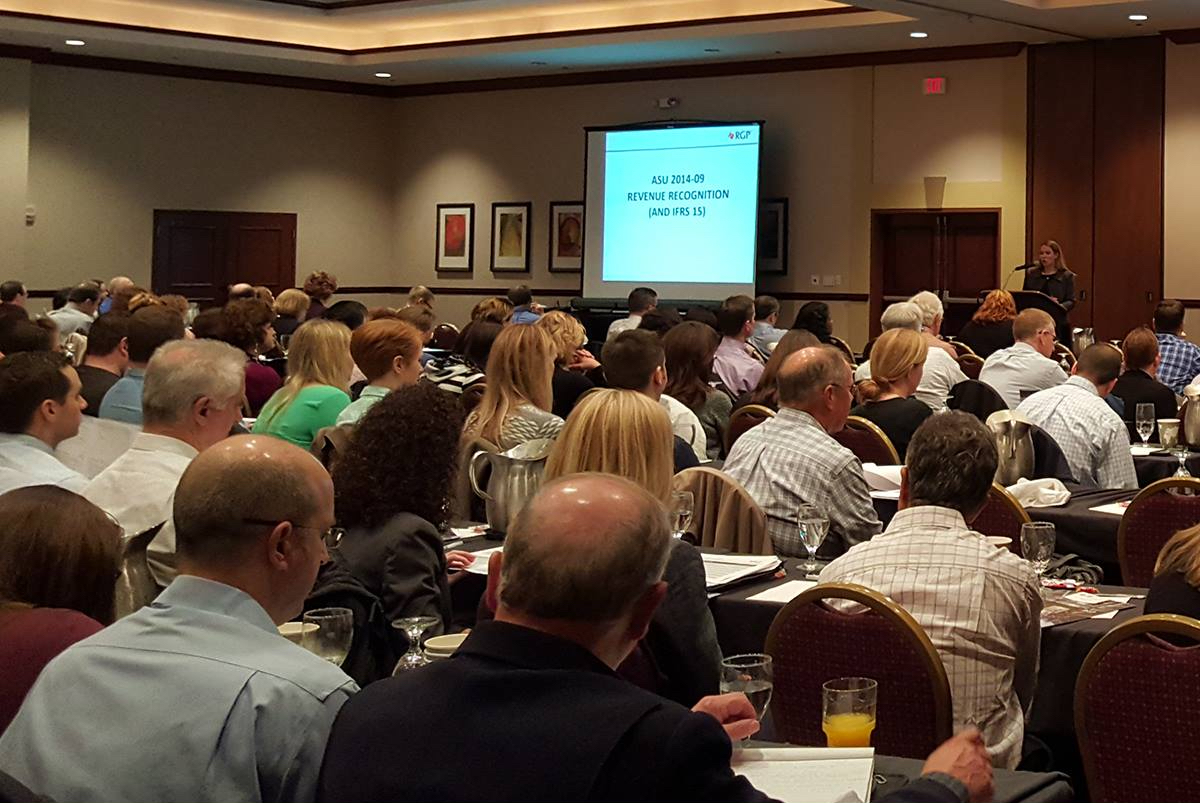 Shauna presenting to nearly 200 attendees at a Revenue Recognition CPE event hosted by RGP Cleveland on March 15, 2016. Shauna provided attendees with the latest breaking Revenue Recognition changes and applicable information on the technical accounting standards.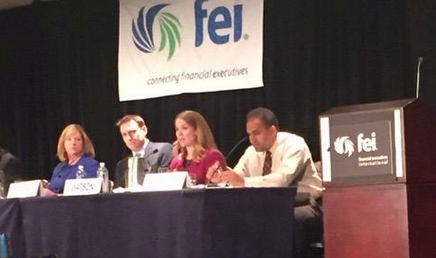 Shauna participating in a panel entitled "Disclosures and Other External Perspectives on Implementation" at the Financial Executives International's‪ RevenueRecognition CPE event, which took place June 26, 2015 at the Marriott Marquis in New York City.